Joshua Slocum
British-American Sailor of the Seas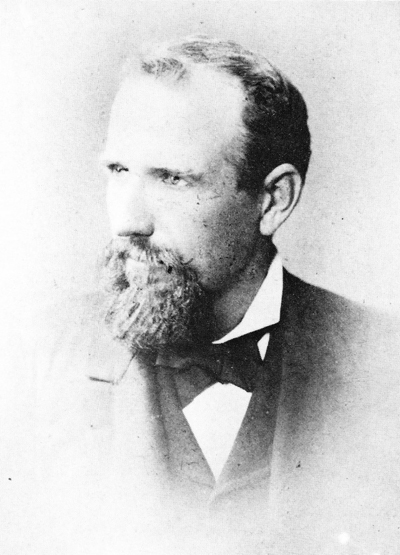 Joshua Slocum at About 39 Years Old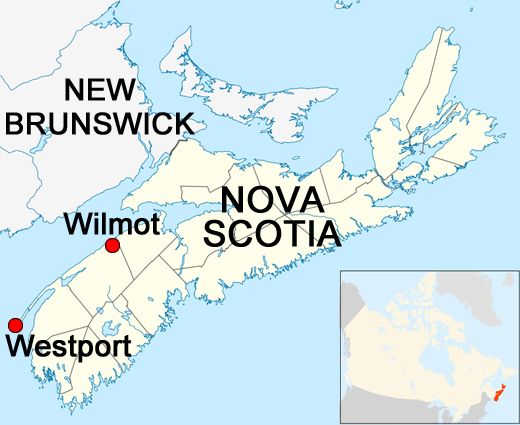 Joshua Slocum was Born in Wilmot, Annapolis County, Nova Scotia on February 20, 1844; When Joshua was 8 Years Old, His Family Moved to Westport on Brier Island, Nova Scotia.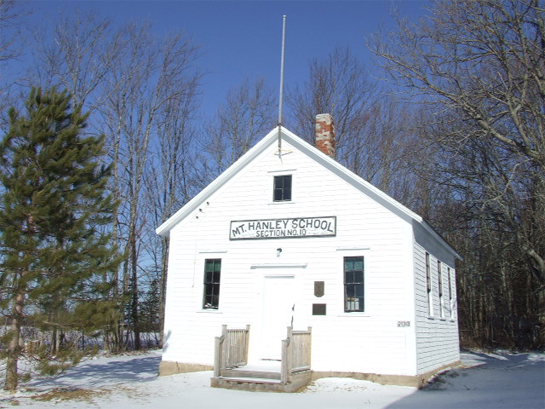 Joshua Slocum's Childhood School House in Mount Hanley, Annapolis County, Nova Scotia; the School is now the Mount Hanley Schoolhouse Museum


Joshua Married Virginia Walker on January 31, 1871, in Sydney, Australia


The Washington in Cook Inlet, Alaska (1871)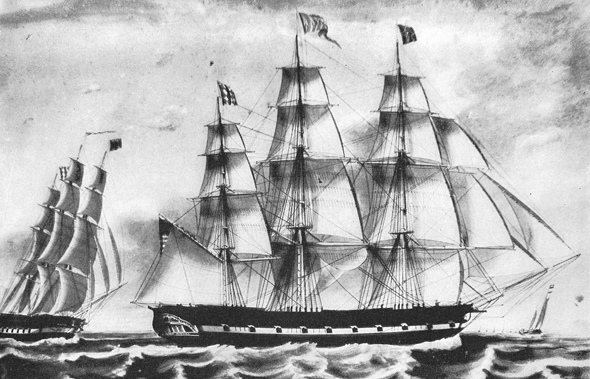 The B. Aymar, which Joshua Commanded in 1874-75


In 1876, Joshua Oversaw the Construction of the Pato in Olongapo, Philippines. In 1877, Joshua Captained the Pato on a Cod Fishing Voyage in the Sea of Okhotsk off the Coast of Kamchatka (Russia)


The Amethyst, which Joshua Commanded in the Late-1870s


The Northern Light, which Joshua Commanded in 1881-1883; Joshua and His Crew Passed By Krakatoa in August 1883 as It was Erupting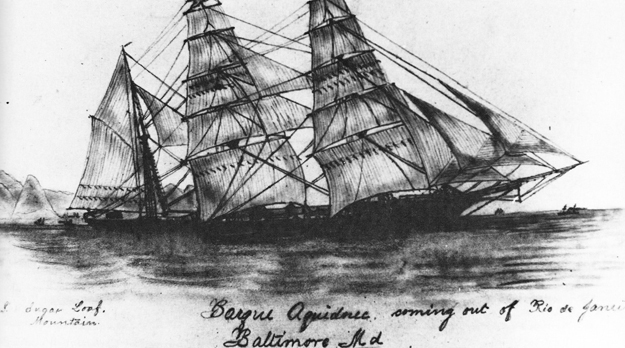 The Aquidneck, which Joshua Owned and Commanded in 1884-1887


Aquidneck Came to Its Demise Near Guaraqueçaba, Brazil, in December 1887, Leaving Joshua and His Family Stranded (and Broke)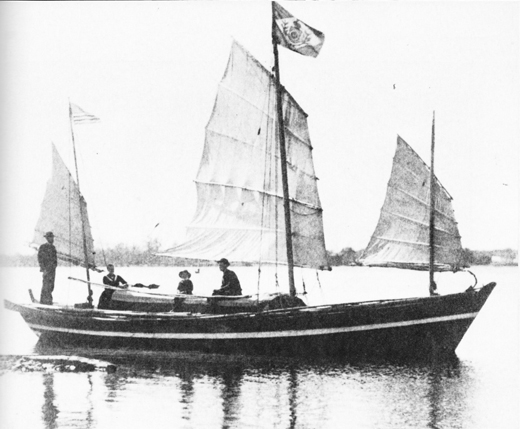 In 1888, Joshua and His Family Built Liberdade to Take Them from Guaraqueçaba Back to the United States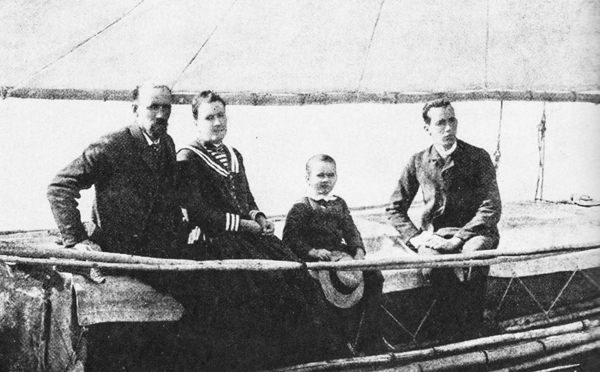 The Crew of Liberdade: Joshua, Henrietta, Garfield, and Victor Slocum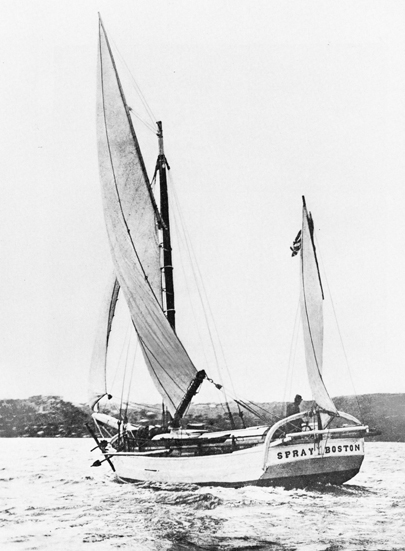 Joshua Slocum's Spray




Cabin Profile of Spray


Spray Cross-Section


Spray Sail Plan


Joshua Slocum's Circumnavigation Route (1895-1898)


In the Summer of 1895, Joshua Departed from Boston on His Round-the-World Voyage. He Passed by Sable Island, Stopped at Faial Island, and Arrived at Gibraltar in Early August.


From Gibraltar, Joshua Sailed To Brazil and South to the Strait of Magellan (Just North of Cape Horn); Major Stops Along the Way Are Noted Above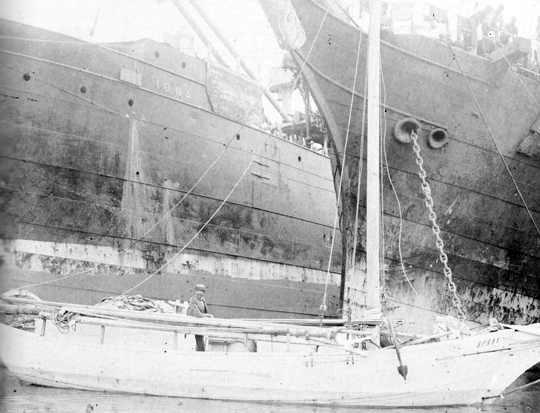 Joshua Aboard Spray in South American Waters (1895)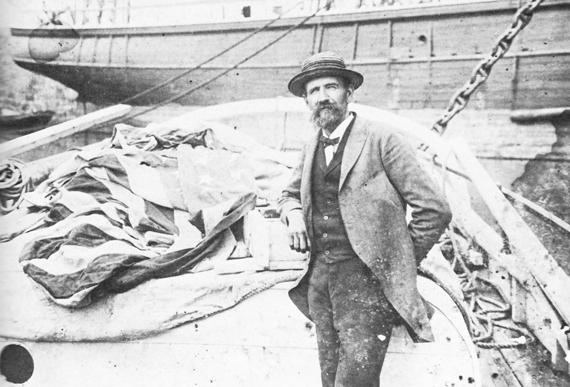 Joshua Aboard Spray in South American Waters (1895)


Joshua Ran Into Troubles While Attempting to Cross Through the Strait of Magellan. When He Arrived at Cape Pilar, a Storm Blasted Him Back to Fury Island


After a Second Attempt, Joshua Made It to the Pacific Ocean and Stopped at the Juan Fernandez Islands on April 26th, 1896.


After the Juan Fernandez Islands, Joshua Crossed the Pacific Ocean, Making Stops at the Marquesas Islands, Samoa, and Fiji. He Arrived at Sydney, Australia, on October 10th, 1896.


In April 1897, Joshua Departed Australia and Crossed the Indian Ocean Towards South Africa. After a Stormy Voyage Through the Mozambique Channel, Joshua Arrived at Port Natal (Durban), South Africa on November 17th, 1897.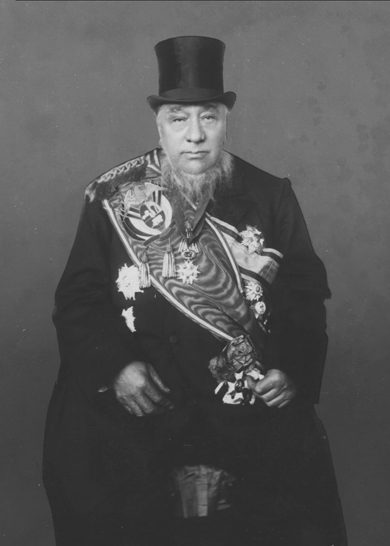 In Pretoria, South Africa, Joshua Had a Chilly Meeting with South African President Paul Kruger. President Kruger Believed that the World was Flat and Couldn't be Sailed "Around."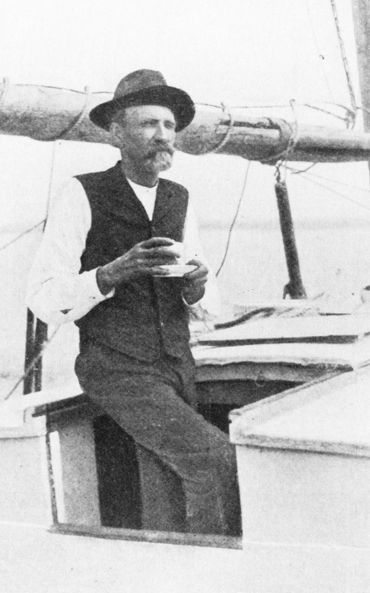 Joshua Aboard Spray in 1902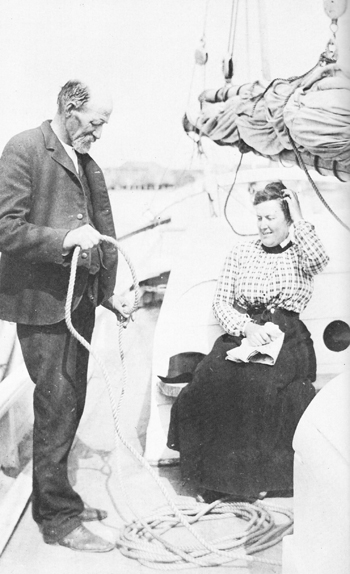 Joshua and Henrietta Slocum Aboard Spray in 1902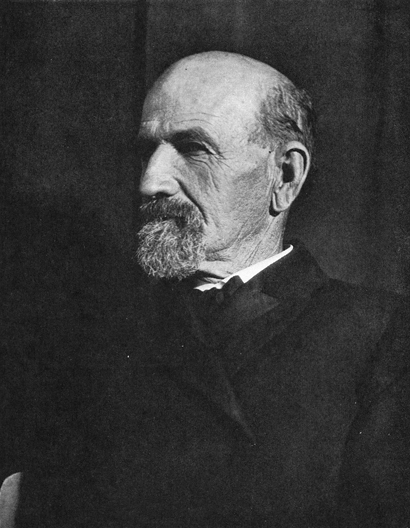 Joshua Slocum in 1906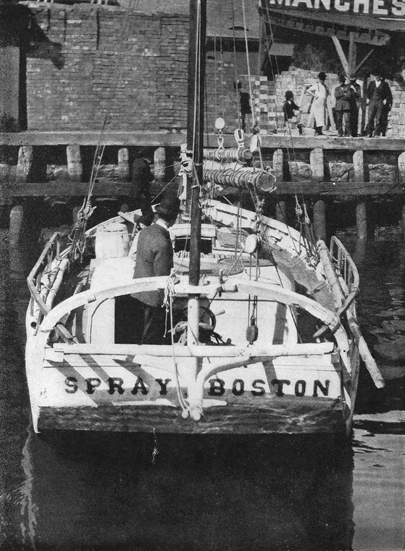 Spray in Boston Harbor (1906)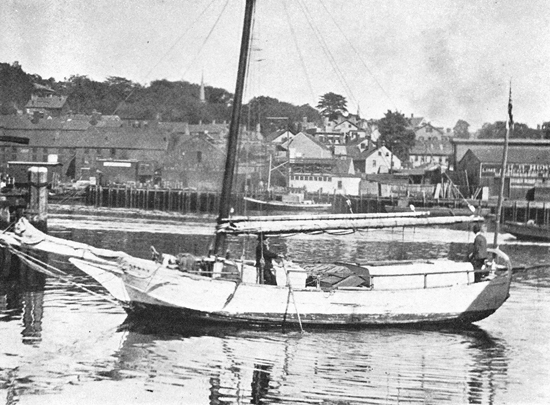 Joshua Aboard Spray in September 1906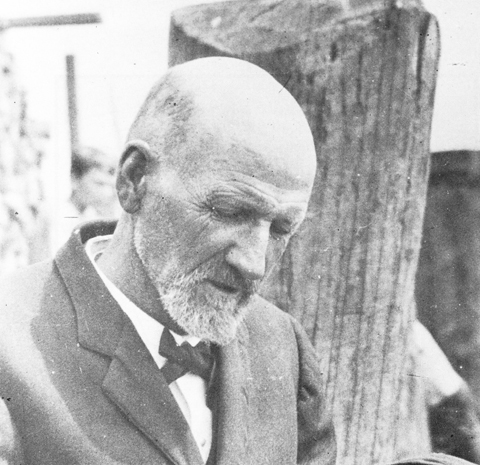 Joshua Slocum in 1907